Trimble's 3D warehouse is the largest online centralized distribution platform for 3D models.
Most of the models are made by ameutuers, hobbyists, or children first learning Google's free modeling software, Sketchup, from 2006-2013.
Through the self-made descriptions, comments and tags given to the models in the warehouse, the viewer can gain an understanding of the 3D hobbyist himself.
The scuptures below consist of piles of pre-made models found in the warehouse and re-organized by me according to theme, shape, or comments.
For more of my thoughts/findings/documentations on the warehouse, see
→ here.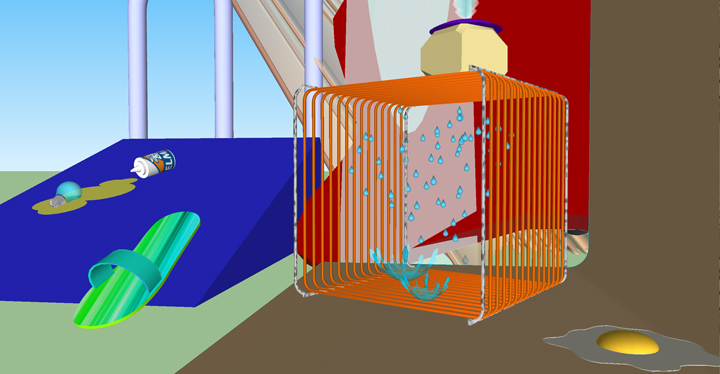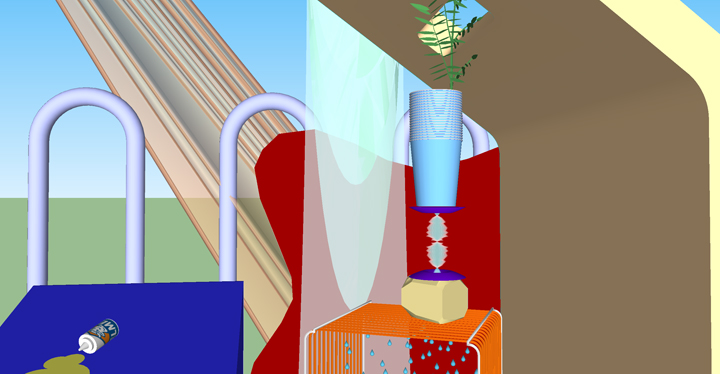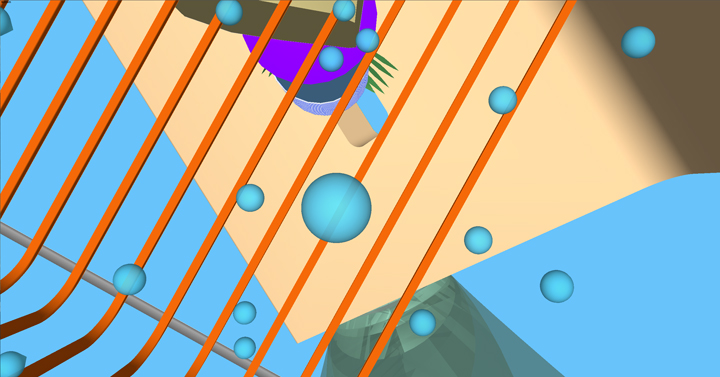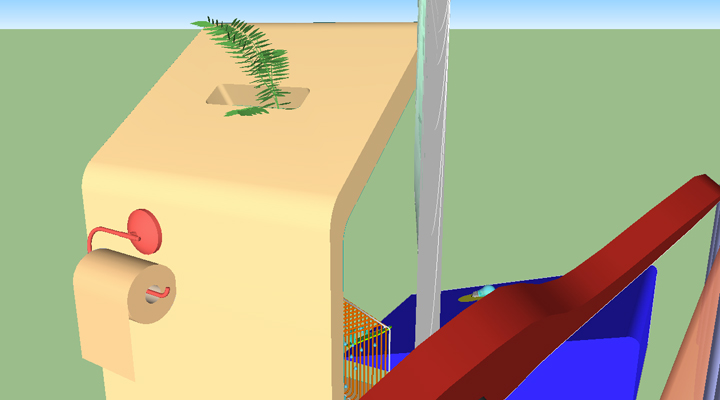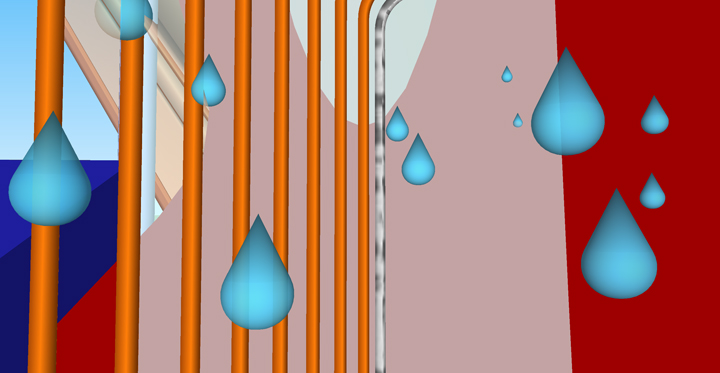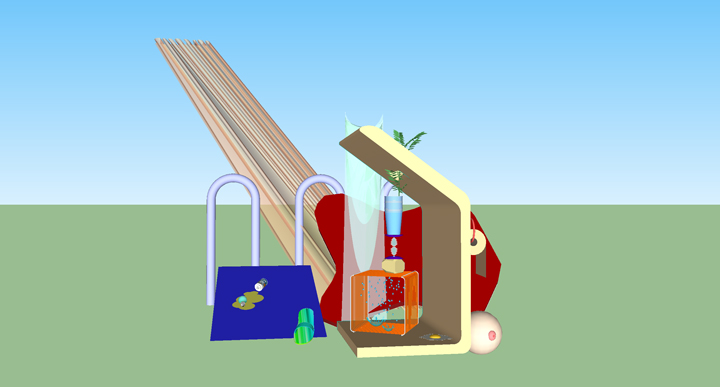 ↑
Models from bottom to top:
The Liberator (great for sex), Thong Sandal, Moboille Stool (tipped),
dropped egg, Large Boob, cube, falling water, droplet splash,
Gum Eraser, Nuclear Splitter, Plastic Cups in a Stack, Fern,
Toliet Paper Roll, Elmers Glue Spilled, lightbulb,
Bike Rack, Draped cloth, ZigZag curtain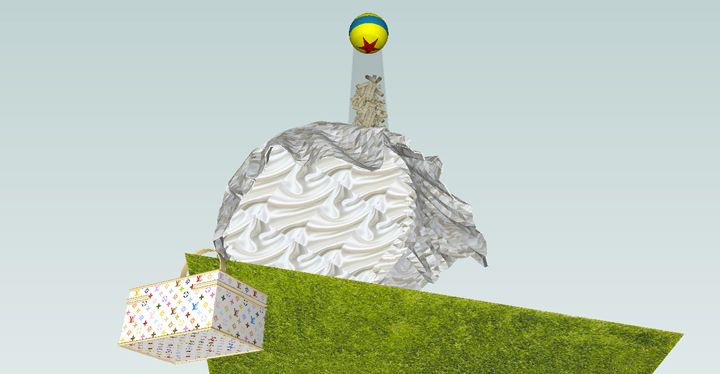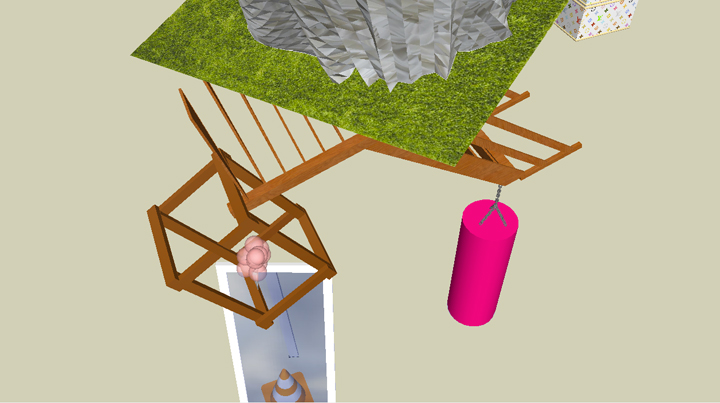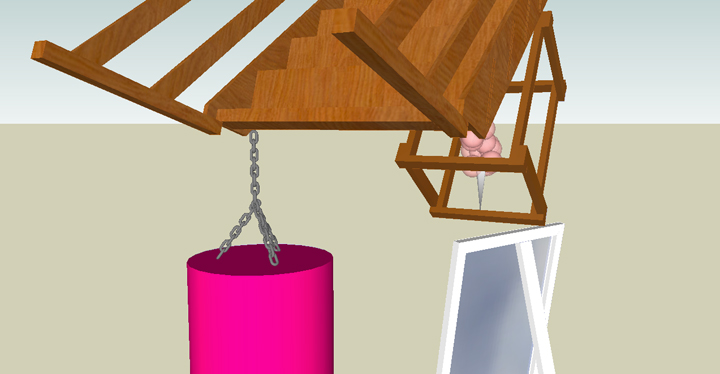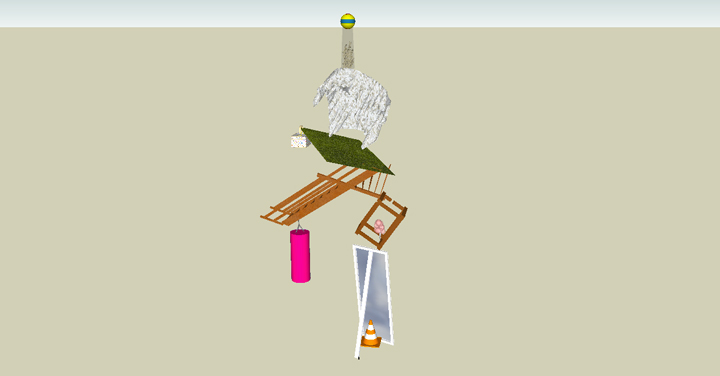 ↑
Models from bottom to top:
traffic cone, mirror frame and stand, An Attempt to model M. C. Escher's Impossible Box,
punching bag, chains from Muay Thai Heavy Bag, stairs, astroturf,
Louis Vuitton Bag II., mesa con mantel, vase filled with corks, the Pixar Ball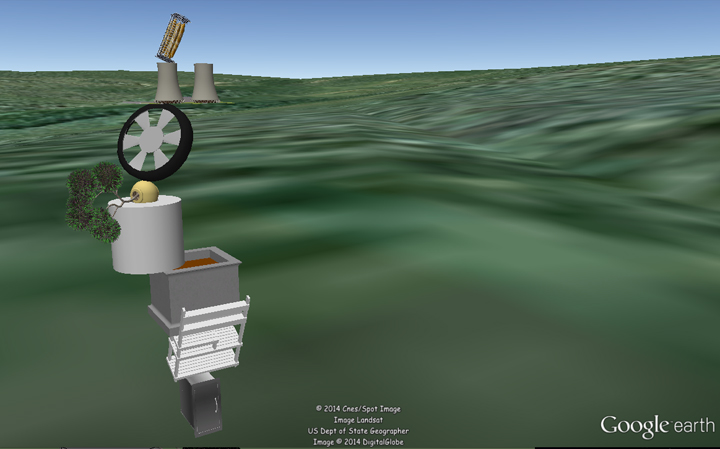 ↑
Models from bottom to top:
Cabinet, Shelving, Potter, X-Large Toliet Paper,
Potted Tree, Tire, Nuclear Power Plant, Bread Basket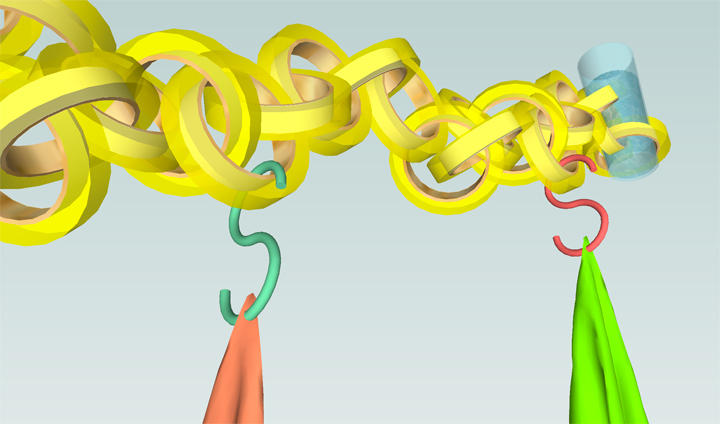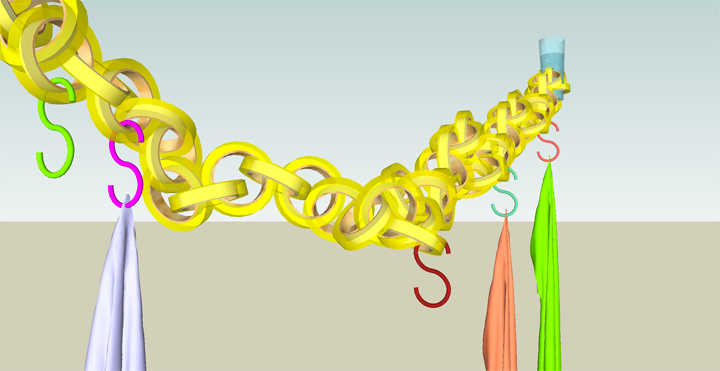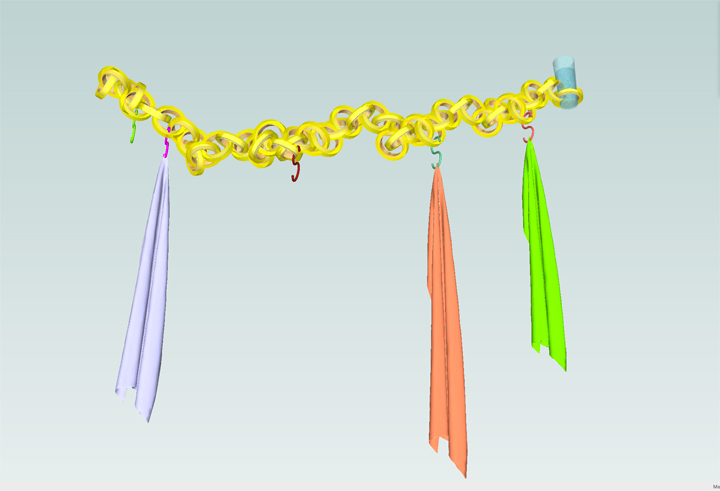 ↑
Models from bottom to top:
Drapery, Classic S hook, Scotch Tape, refreshing_water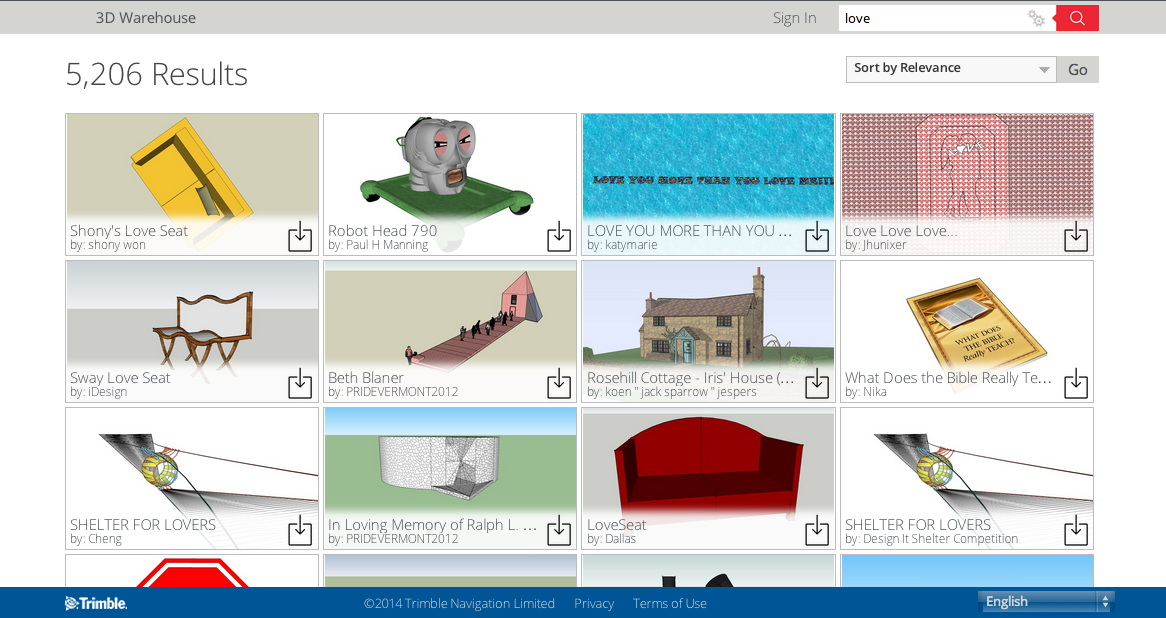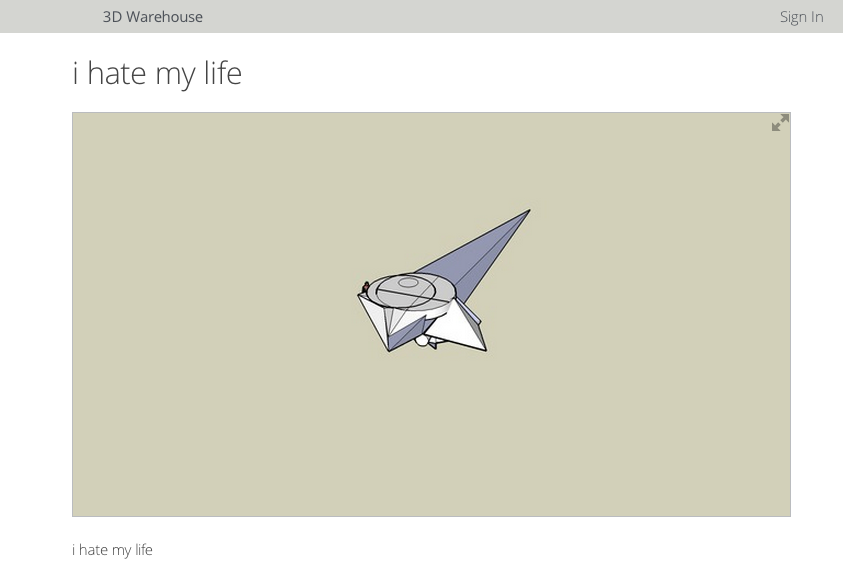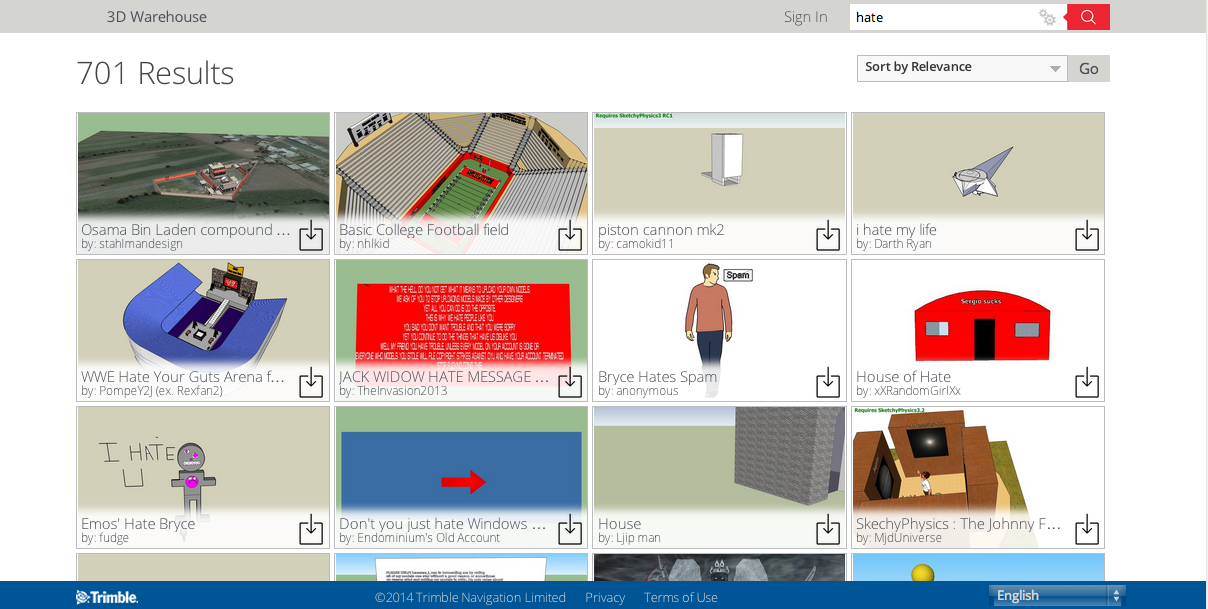 ↑
Love & hate browsed in 3D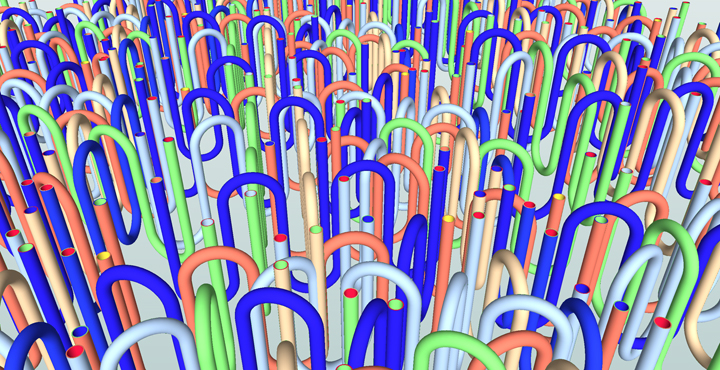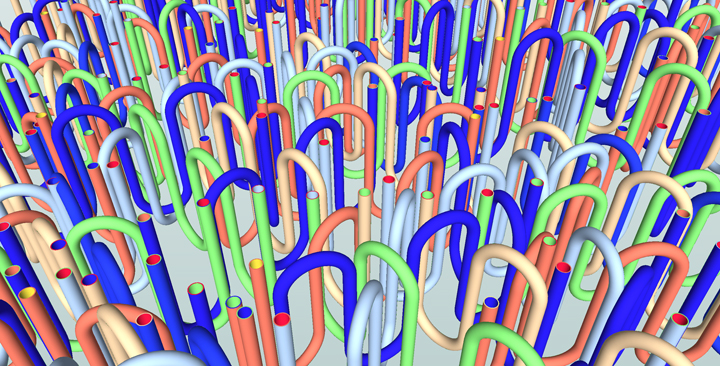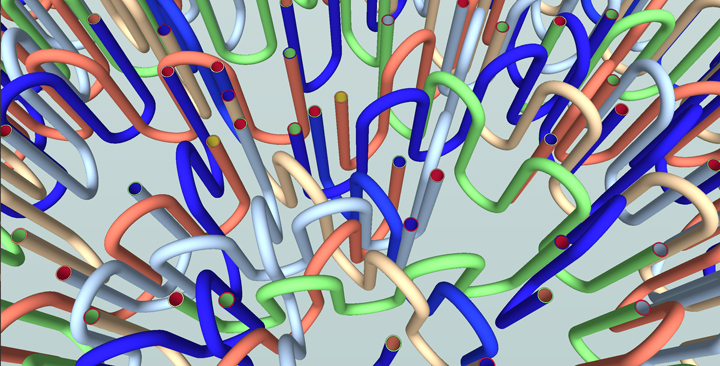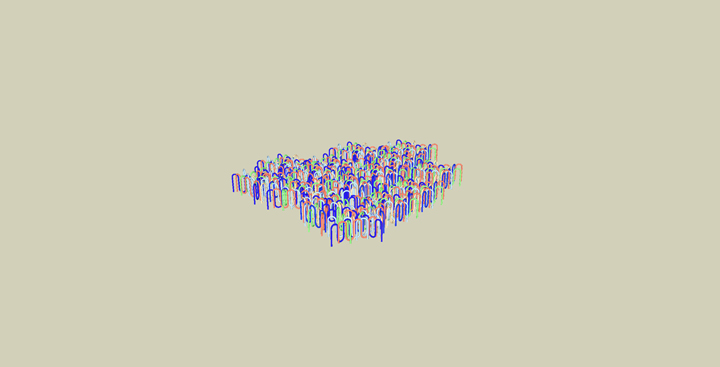 ↑
Models from bottom to top:
Rolling Bike Rack 3H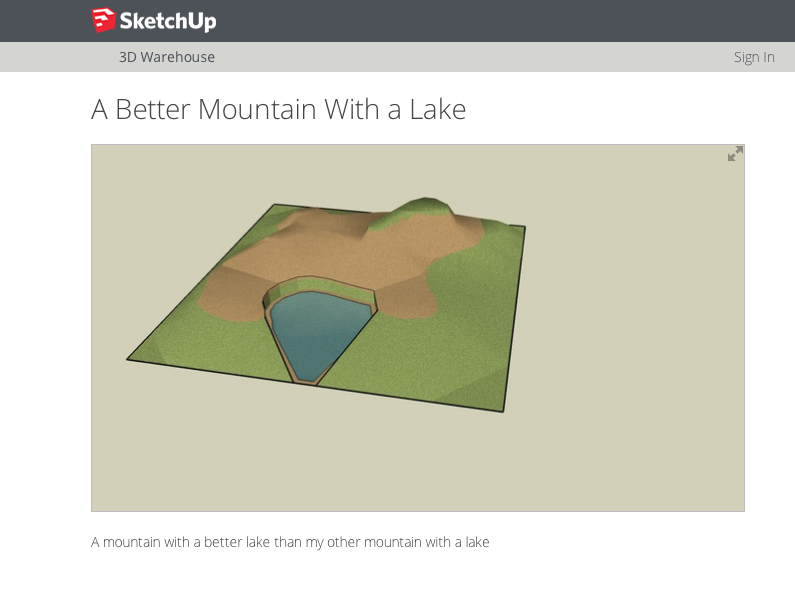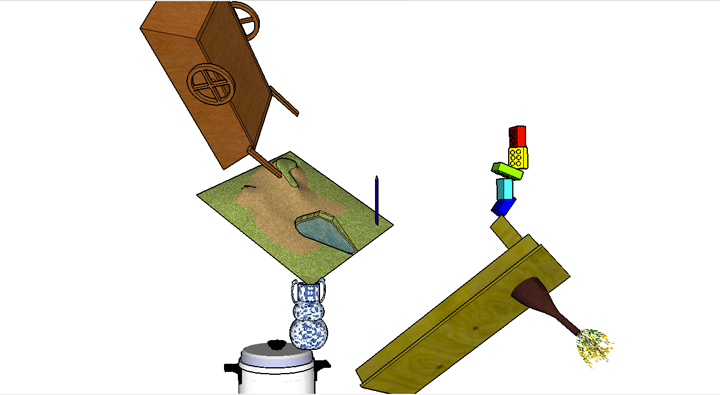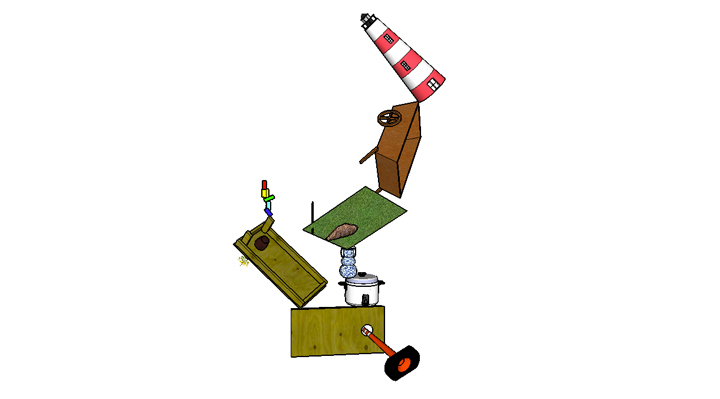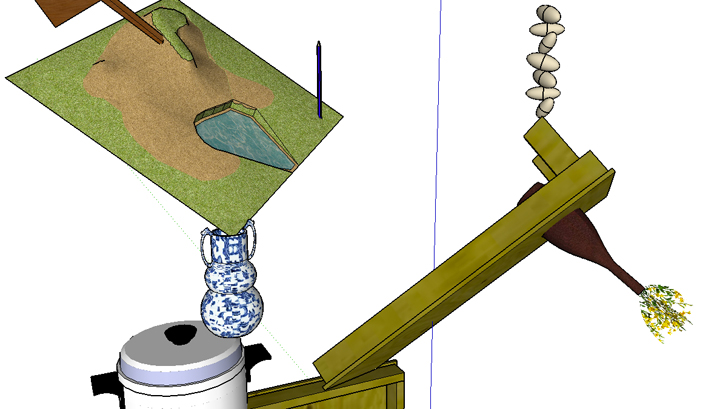 ↑
Models from bottom to top:
Caution Cone, Cornhole simple, Rice Cooker, Ming Dynasty vase,
Vase w/ flowers, A Better Mountain With a Lake (terrain model),
Blue pencil, Colorful legos, Cart, Sapelo Lighthouse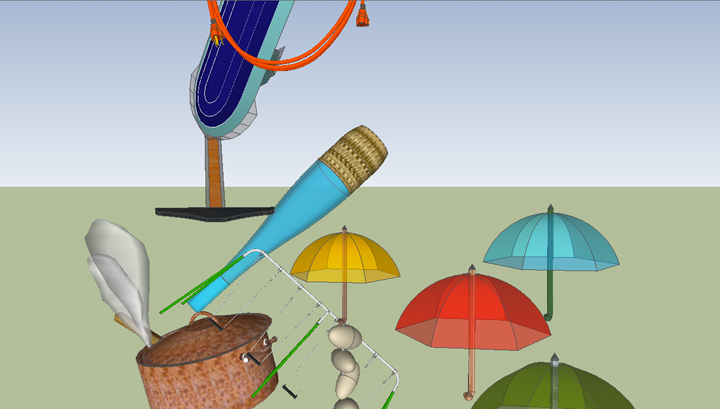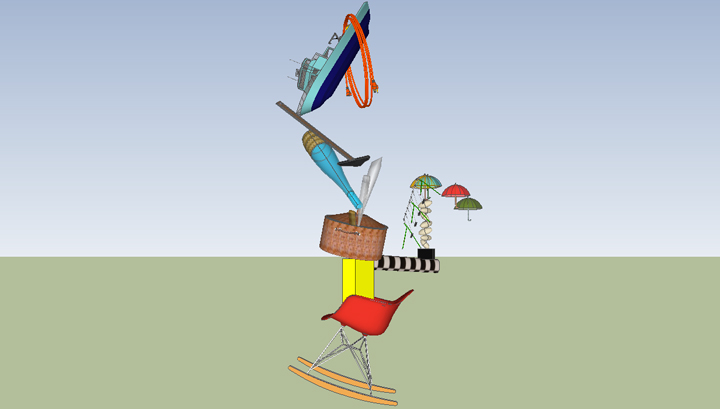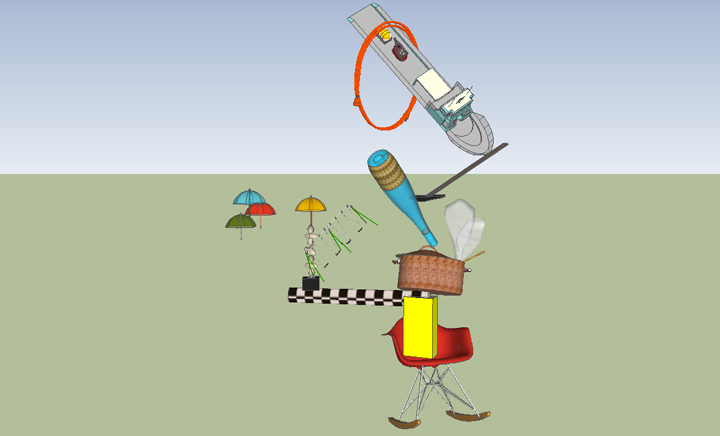 ↑
Models from bottom to top:
Herman_Miller_Eames_Molded_Chair, Parking lot Automatic Arm Gate,
Casserole, Phillips Collection stone sculpture, 4 seater Swing Set,
Umbrella, Flask, T-Square, 40' Ship Vessel,
Extension cord
"SketchUp can serve as a peek into things to come.
When handling 3D models online will soon be as easy as working with text,
pictures or video today, three-dimensional Digital Folklore will
surely have a giant impact on the ivory tower of immersive environments,
virtual worlds and high end computer games. Amateurs will be able to
move away from primitives and instead pick complex objects from large
libraries built by the community. Just some more years
and we will be there, really!"
excerpt from Primitive, Espenchied & Frohnmayer,
an essay in Olia Lialina's Digital Folklore, 2009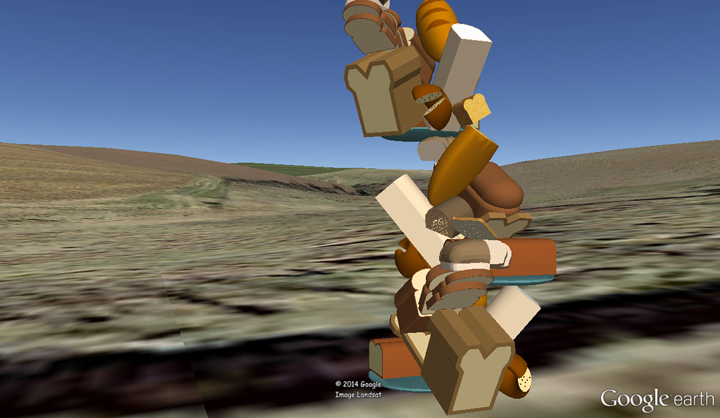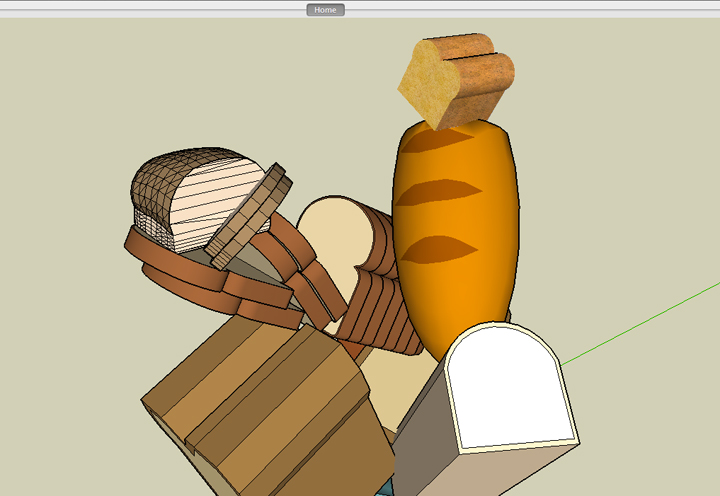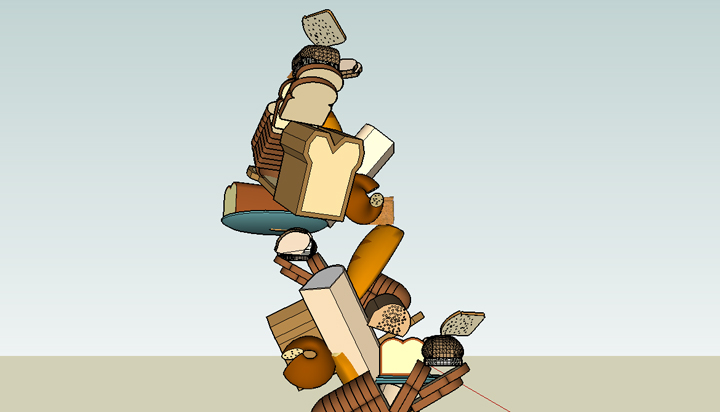 ↑
Models from bottom to top:
wide loaf, loaf of bread, banana bread, loaf on plate,
sliced bread, bread component, bad bread,
toast with a pat of butter, "bread w/ holes in it"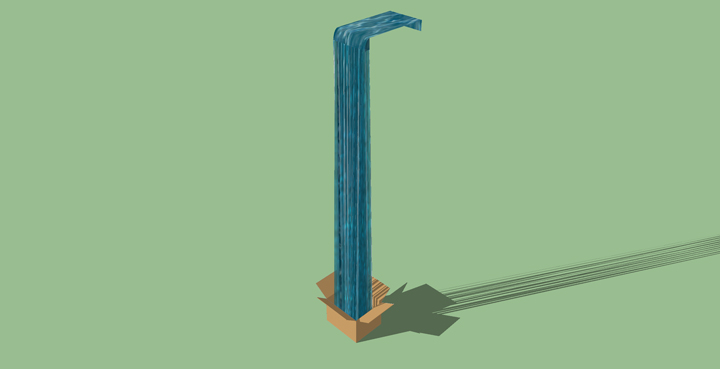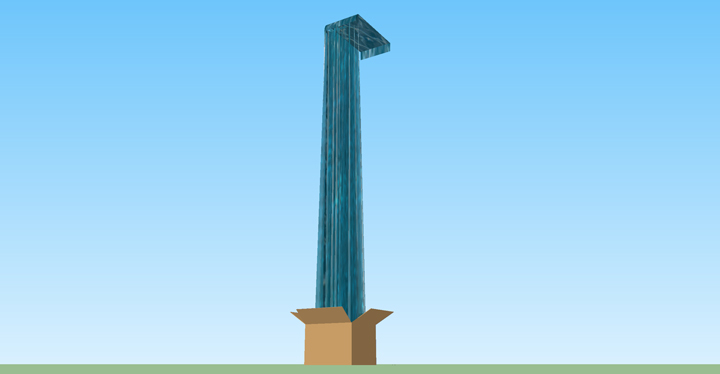 ↑
Models from bottom to top:
Simple Box, waterfall